COVID-19
COVID-19 Testing From Monday 16th March, we will be referring symptomatic patients directly for COVID-19 testing. In order to streamline the process, we require our patients who think they need testing to complete a testing form. Please click on the link below for more information and to access the testing form.
CLICK HERE FOR SYMPTOMATIC COVID-19 TESTING FORM COVID-19 - UPDATED PRACTICE PROCEDURES
Please see the below summary of the important steps we have taken to ensure our practice and patients remain as safe as possible during the Coronavirus pandemic. We need your support and adherence to these changes if we are to remain open during the pandemic. The practice doors are remaining locked and are only accessible by ringing the doorbell -
do not arrive without calling ahead.
PLEASE STAY AT HOME IF YOU HAVE ANY COUGH/ FEVER/ Respiratory Symptoms
General Infomation can be found at the Health Protection Surveillance Centre Website.
If your GP has advised HOME ISOLATION Please click this link.
If you share a home where someone is in Isolation, please click this link.
If you are symptomatic or awaiting results, please see this link for more information.
Please see the link here to get information about illness benefits for COVID-19 illness.
This new payment will be available to all employees and the self-employed who have lost employment due to a downturn in economic activity caused by the COVID-19 pandemic. This information is available here.
FORMS and Sick notes
Social Welfare for Illness Benefit related to COVID-19 – https://services.mywelfare.ie/en/topics/covid-19-payments/
Illness Benefit application for COVID-19
( http://services.mywelfare.ie/en/topics/covid-19-payments/covid-19-pandemic-unemployment-payment/ )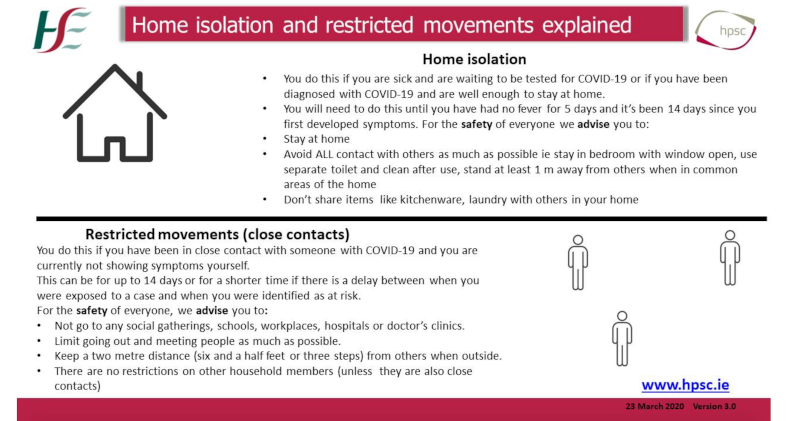 Doctors Surgery Hours
We no longer have a Walk-in Clinic in the mornings. We only see patients by appointment. To make an appointment with either Dr. Mel Bates, Dr. Patricia Carmody, or Nurse Gleasure please phone the surgery on 01 8331086.
Our surgery is closed on Saturday, Sunday and Bank Holidays and is covered by D-Doc 1850 22 44 77 .
To view surgery hours click on the doctor or nurse below.
Dr. Bates,       Dr. Carmody    Nurse Geraldine



Mission Statement
We at Fairview Family Practice are responsible for the provision of comprehensive and continuing care to every individual who seeks our medical care, irrespective of age, sex or illness. We care for individuals in the context of their family, their community and their culture. Complete confidentiality is assured at all times.

Website feedback
Welcome to ffp.ie, the online interface of Fairview Family Practice. If you have any feedback on our site or ideas for what you would like to see on our surgery site please do not hesitate to
contact us